Your
go-to

security company in Sudbury
Whatever your security requirements, don't risk relying upon a name you can't trust. By working with Zed Security and Guarding, you can be certain that the team working for you will be experienced, professional and friendly, ready and able to deliver the very best service whatever the job and the circumstances.
As the leading security company in Sudbury, we passionately believe that great service begins and ends with great teams, which is why we put so much consideration into selecting only the very best employees to join us at Zed.
Why businesses pick Zed over other security companies in Sudbury
Here at Zed, we endeavour to support our experts in being the very best in the business to ensure a consistency of performance across all of our teams and the very best quality of service for customers. Every single member of our team is SIA licenced and strictly vetted to BS7858 standards, but our company ethos is to always go well beyond the industry standard.
We also pride ourselves on an employee career development programme that enables employees to feel empowered to improve their skills and make themselves better at what they do.
Tailor your security service

to your requirements
Don't look any further than Zed Security for professional security services across the full range of disciplines, including static security through to bed watch services.
See the latest news and blogs from Zed Security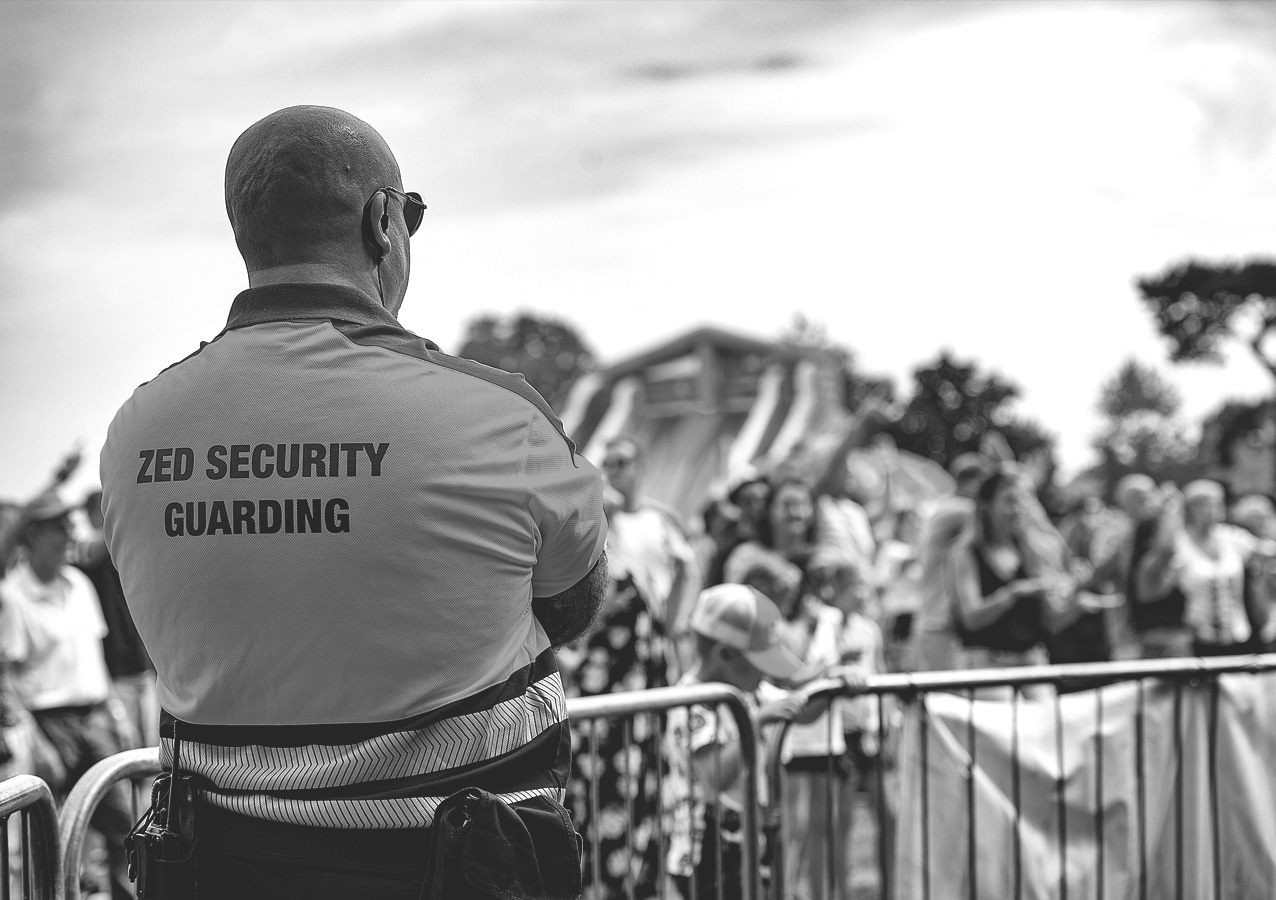 What is your main role as a security officer?
How to become a security officer
Read what others say about ZED Security and our services
We pride ourselves on our exceptional service from manned guarding, static security, door supervisors, event security, mobile patrols, stewards, key holding services, alarm response and counter terrorism services. Here is some extracts from just a few of our many references and testimonials
I have been using Zed Security for the past 4 years and have always been completely satisfied with the service they provide…

I very seldom write letters of commendation to security companies, but the service I received… was the most professional and experienced that I have worked with in recent times… I congratulate you and your colleagues for a job well done. I enjoyed coordinating the visit and working with your team members.

I cannot recommend Z Security highly enough, we have worked together for a number of years now on large scale events such as Tom Jones, Craig David, Tears for Fears. The Team are always helpful, professional and calming throughout the entire process…

Each and every member of their (Zed Security and Guarding) staff are always prepared to do whatever is necessary to facilitate the smooth running of our events and 'go the extra mile' without fuss or drama!

Any extra demands or challenges that we impose on them (Zed Security and Guarding) are dealt with positively, with a smile, without complaint and it is a pleasure to have them on board.

Thanks to you (Zed Security and Guarding) for such a professional job… your team sensed when and where security was needed and just got on with it… I cannot thank you enough for the way you all dealt with the sad end to the evening… you and your team were there in no time and dealt with the situation....

Thank you for providing efficient and friendly staff, and I hope some of them will be back next year.