Professional Key Holding Service & Alarm Response
in Essex
Zed Guarding and Security works with many of the most prestigious names in the East of England, providing security services, such as professional key holding service and alarm response, for brands such as Colchester Borough Council, Colchester United FC, Cambridge University and Essex County Cricket Club. Our team of experienced professionals are on hand to provide the highest levels of customer service. While it might seem all too easy to ask a member of staff to hold extra keys or be responsible if the alarm sounds, why put an untrained member of your team at risk? Instead, rely on a professional security expert, trained for any circumstances they might face.
A trusted key holding company in Essex
For more than 40 years, Zed Guarding and Security has been the most trusted name in key holding security across Essex and beyond. With a team of highly trained staff ready to look after your key holding requirements in a professional and knowledgeable, that makes sure your buildings and estates are taken care of. Whether you are looking to manage construction sites, business parks, schools and college, offices, retail units, freight and haulage companies, storage units or commercial establishments, Zed Guarding and Security will provide an expert level of service specifically designed to provide the right key holding services in each situation.
A full range

of security services at your disposal
As an all-encompassing Essex security company we can provide a comprehensive range of security services, from complete event security to door supervision and more.
See the latest news and blogs from Zed Security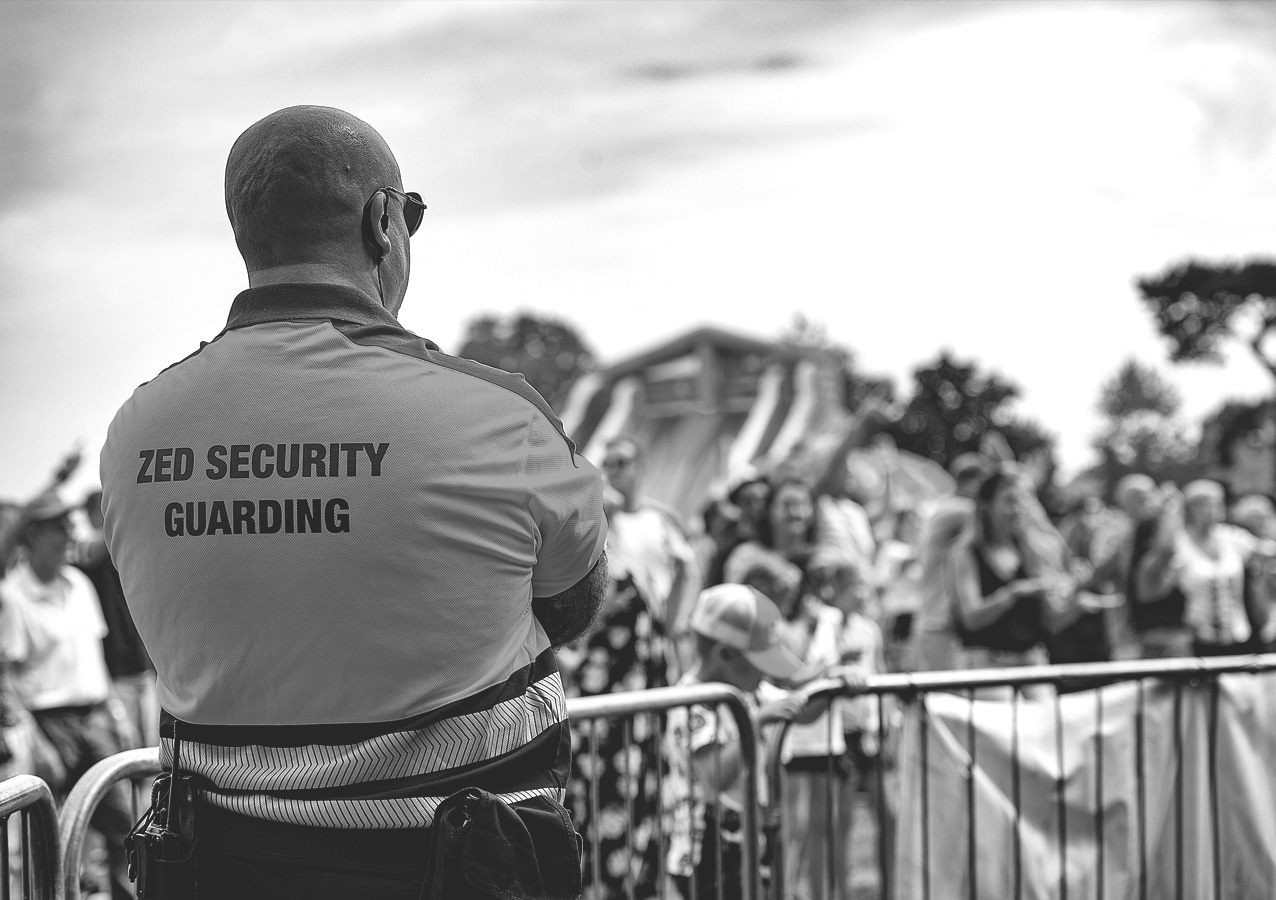 What is your main role as a security officer?
How to become a security officer
Read what others say about ZED Security and our services
We pride ourselves on our exceptional service from manned guarding, static security, door supervisors, event security, mobile patrols, stewards, key holding services, alarm response and counter terrorism services. Here is some extracts from just a few of our many references and testimonials
I have been using Zed Security for the past 4 years and have always been completely satisfied with the service they provide…

I very seldom write letters of commendation to security companies, but the service I received… was the most professional and experienced that I have worked with in recent times… I congratulate you and your colleagues for a job well done. I enjoyed coordinating the visit and working with your team members.

I cannot recommend Z Security highly enough, we have worked together for a number of years now on large scale events such as Tom Jones, Craig David, Tears for Fears. The Team are always helpful, professional and calming throughout the entire process…

Each and every member of their (Zed Security and Guarding) staff are always prepared to do whatever is necessary to facilitate the smooth running of our events and 'go the extra mile' without fuss or drama!

Any extra demands or challenges that we impose on them (Zed Security and Guarding) are dealt with positively, with a smile, without complaint and it is a pleasure to have them on board.

Thanks to you (Zed Security and Guarding) for such a professional job… your team sensed when and where security was needed and just got on with it… I cannot thank you enough for the way you all dealt with the sad end to the evening… you and your team were there in no time and dealt with the situation....

Thank you for providing efficient and friendly staff, and I hope some of them will be back next year.